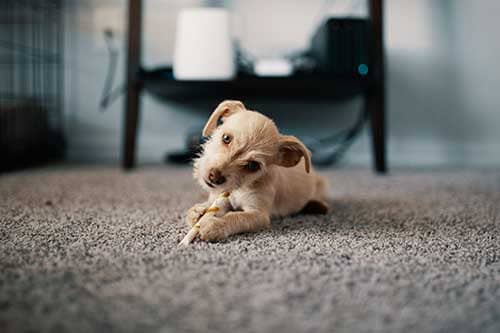 We all agree carpets provide coziness to a home. It has the advantage ranging from comfort to sound absorption. So, it's easy to see why they're still such a popular choice for homeowners. But among the benefits, there are also a number of points that people must first understand before signing on the dotted line. Here's what you need to know.
Requirements to Install a New Carpet
As well as supplying a fantastic range of carpets, the flooring specialists at Panjon Flooring Services also offer installation of your chosen carpet. This process involves:
Initial measuring: In this step, a dedicated flooring expert will assess your place and offer a realistic quote based on all conditions.
Choose a carpet that suits you-
With our diverse range of options of carpets, you're sure to find the best looking carpet that is well-suited to your individual taste and needs.
Carpet installation is unique for every floor. So if you want to know the exact estimate, give us a call. We will provide the information you were looking for.
Costs of Carpet Installation
There's no one-size-fits-all direction to the cost of carpet installations. From choosing your preferred carpet product to booking installing-services, there are a number of costs to consider throughout your carpet buying journey. All of these can impact your final invoice. Here are some of these factors:
Carpet types: Carpets are typically priced by the broadloom meter (3.66m) and the type of fiber used. A dyed nylon carpet is a lot cheaper than a wool blend. But many times it comes down to your tastes and budget. Your needs will also play a large part in your decision. If you're planning to set the carpet in a high-traffic space, you'll require a more durable product. This option can often cost more.
Room Types: Oddly-shaped rooms, permanent fixtures, and stairs are all types of room variables that can affect the cost of installing a carpet. Factors like these can make installing a lot harder. The harder the process the more time and effort the professionals will spend. As a result, the cost might rise up.
Service Providers: Unless you are a qualified carpet layer, you'll likely need professionals to install your carpet. With an idea of the area you want to be covered, obtain quotes from different companies. However, it's important to note that many times it's cheaper to install the carpet from the provider you originally purchased from. These options often include underlay and fitting costs. They typically don't include installing trims, disposing of old carpet,  or moving furniture. Therefore, it's important to clarify all of the above before hiring a carpet layer. service
Choosing a trusted brand like Panjon Flooring gives peace of mind throughout your carpet buying journey. Because we at Panjon Flooring know your concern about all these considerations when it comes to buying flooring products and choosing the best possible service quality. This is why we provide the best services when it comes to any job related to your flooring problems. We respect your valuable time. This is why we provide efficient solutions at all levels of our services. Moreover, we are just one phone call away!